Textile architecture for shade, natural lighting and weather protection in public spaces.
Looking for aesthetic weather protection for buildings and public spaces? Designed structures that provide the shade or natural light you're looking for, or protect against the elements and create a sense of comfort and space.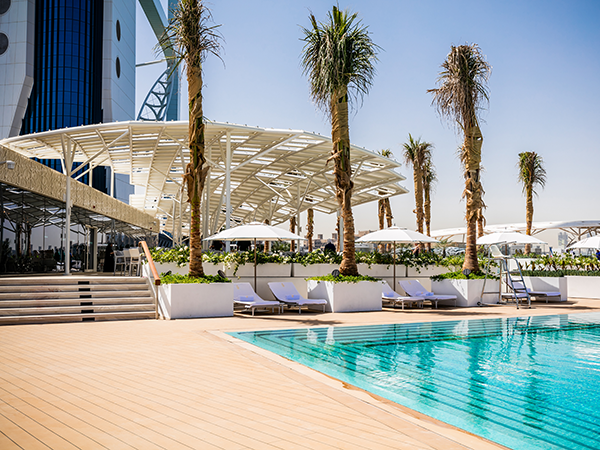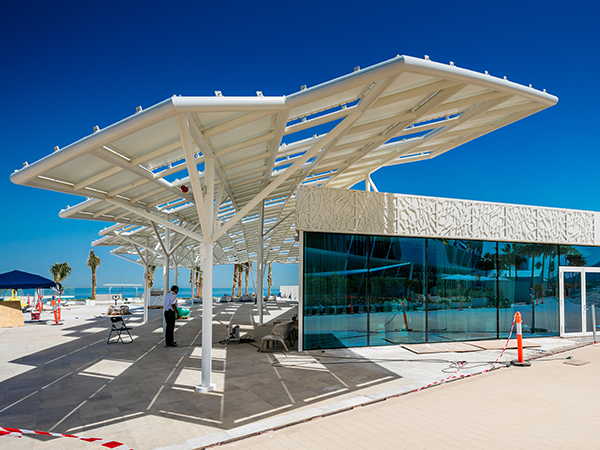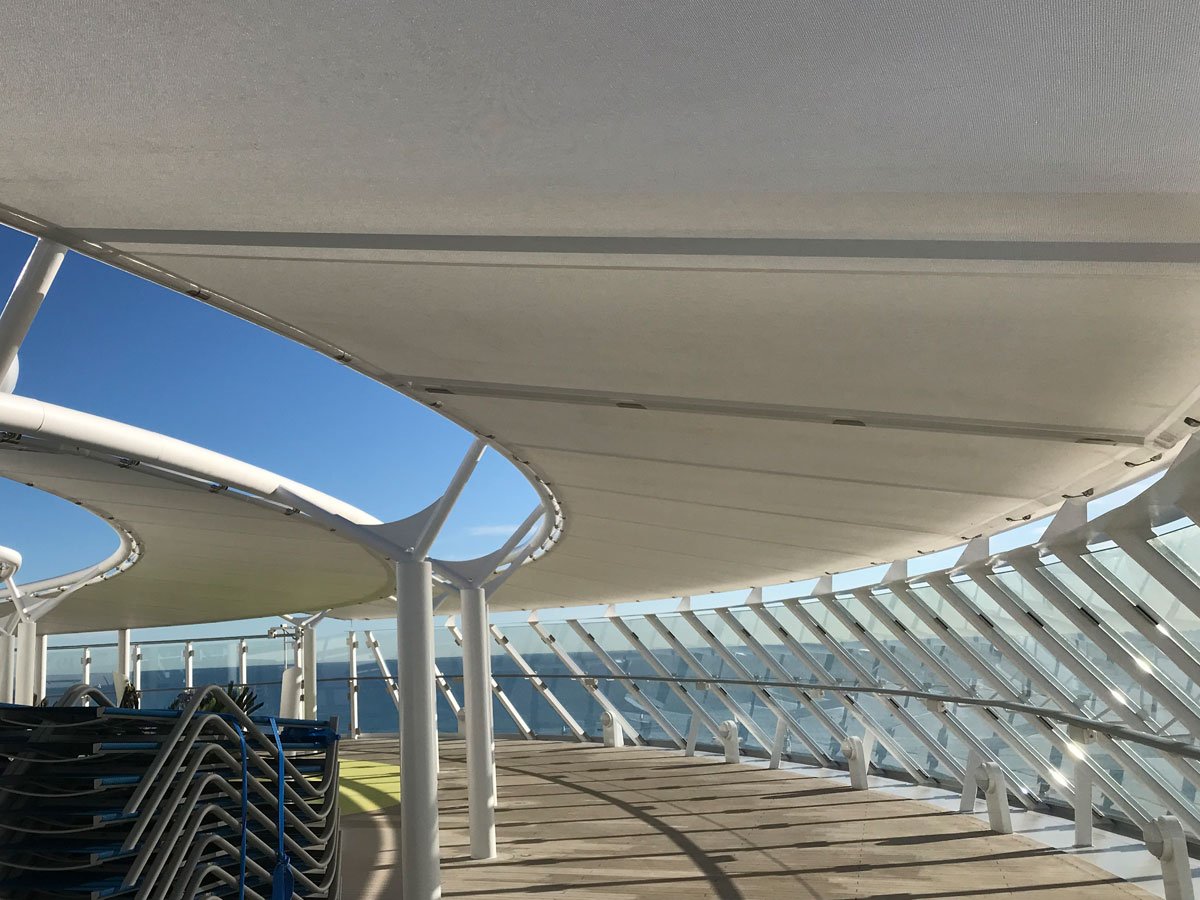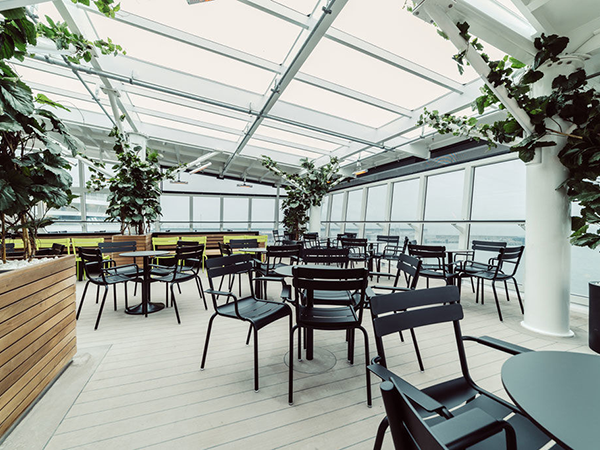 Let us help you design and engineer the best, durable weather protection for everything from outdoor cafés, pool areas, travel centres and public transit stops to sun decks and restaurants on cruise ships. Everything is possible and the solutions are endless in terms of aluminium structures and PVC-coated textiles.