This is us Northern Hall and Cover
NHC has geared up with a new product.
Johnny Berglund, traffic manager, Sandahls, Umeå, talks about our co-operation:
– As a major supplier of freight haulage throughout Sweden, it's important for us that our deliveries are reliable and on time. NHK has long been our fabric van body supplier for our flatbeds and trailers. These are big systems up to 17 metres long with unique logo prints and rig-specific internal numbers to facilitate logistics.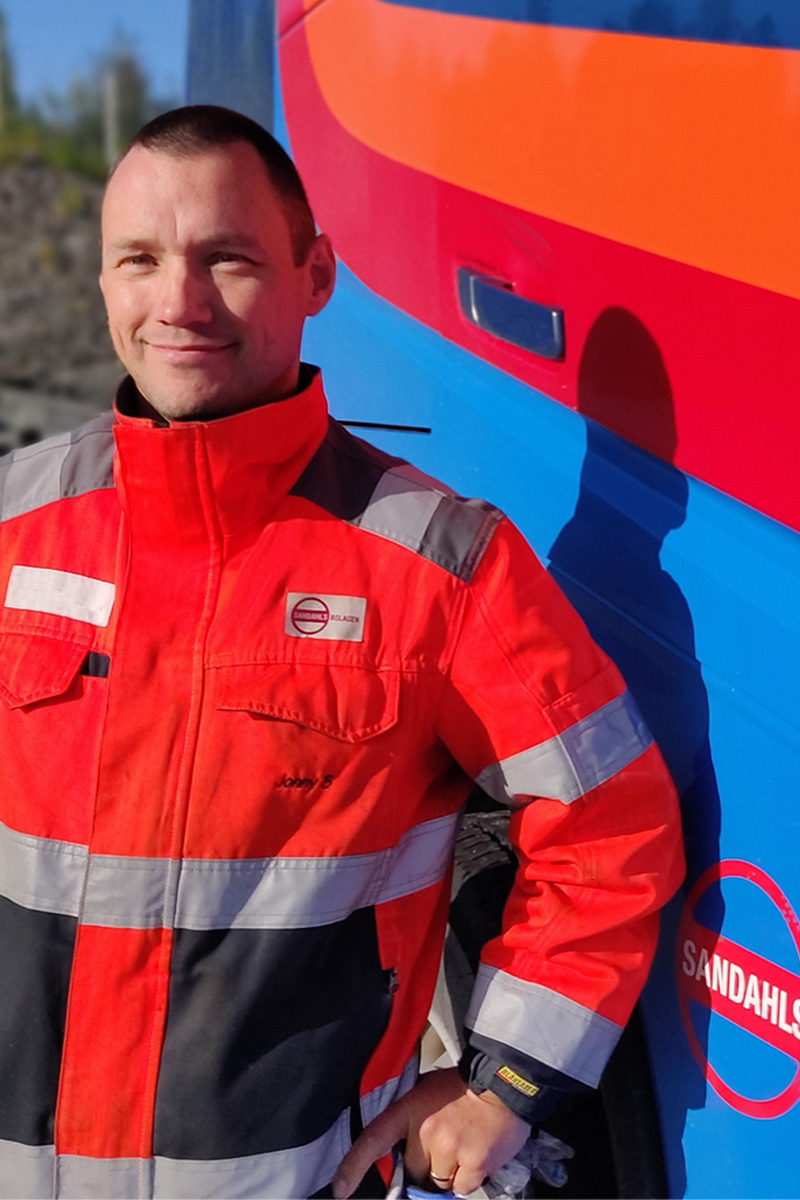 "NHK has an awesome system with an aluminium frame and a fabric cover that far surpasses all the other systems we've tested. "
They also have fabulous service. We have almost five hundred carriers on the road every day and they must all be in good condition. If we suffer damage like a rip in the fabric or a broken hinge, it's important that we get help quickly. NHK provides service promptly without long waiting times, and this ensures delivery performance to our customers.